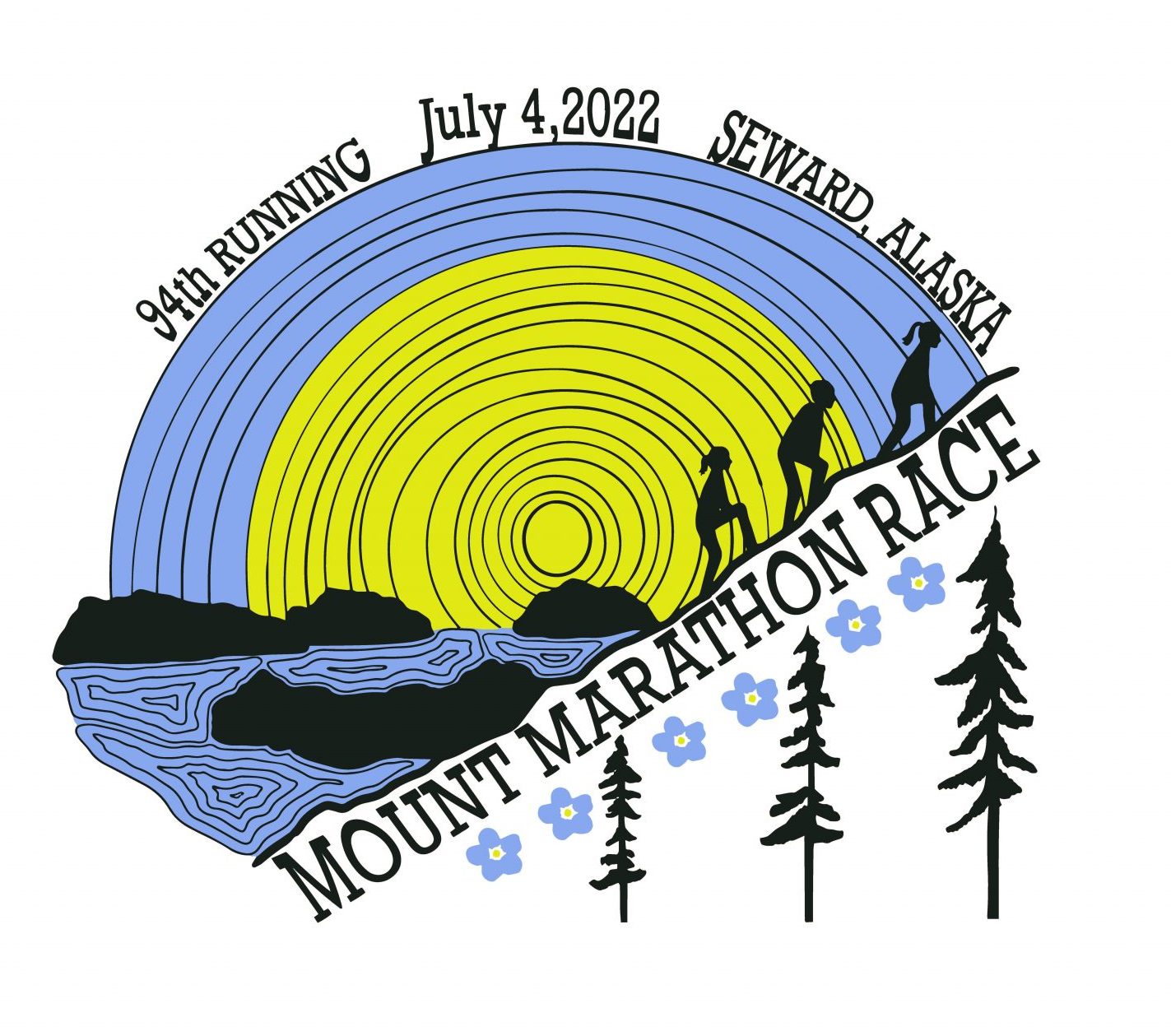 Ireland Hicks is the winner of the 2022 Mount Marathon Race Logo Contest!
Her unique design shows the Barrier Islands at the end of Resurrection Bay, which are visible on clear days from Race Point, the top of the Mount Marathon course.
"I went for a sort of Rockwell Kent theme while keeping it simple," Hicks said.
Hicks, 20, grew up in Northern Utah and discovered Seward upon working a summer job there in 2019. That experience made such an impression that she relocated there a year later.
Seward has become a good fit and she hopes to run her first Mount Marathon in 2022.
"I've been creating art for as long as I can remember," says Hicks, who earned $250 for the winning design. "I painted mostly with oil growing up, but found I don't have the time for it these days so I've switched to gouache, watercolor, and digital art. I love hiking, biking and anything outdoors!"