Salomon Signs on as Presenting Sponsor for Mount Marathon Race
Salomon signs three-year contract as the event's exclusive footwear sponsor
SEWARD, Alaska (April 26, 2021) – Salomon, the leading trail running brand that helped put the Mount Marathon Race on the international map, is the new presenting sponsor of the iconic event in Seward, Alaska. Salomon has signed a three-year contract for 2021-2023 and will also be the event's exclusive footwear sponsor.
"We are thrilled for the opportunity to support Mount Marathon in 2021 and beyond!" said Stephanie Gardner, sports marketing manager for Salomon North America. "Salomon was born in the French Alps and we live to play in big mountains. As a brand, Salomon aligns perfectly with Mount Marathon's rich, unique history as one of the oldest foot races in America, on one of the most beautiful, rugged courses around."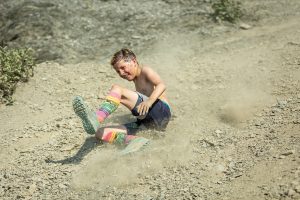 Mount Marathon is among five of the races that Salomon will focus its U.S. trail and mountain race sponsorships on in 2021. "The Mount Marathon Race is honored that Salomon has joined our team and we look forward to a long and prosperous partnership," race director Matias Saari said. "It's a perfect fit. Salomon shoes are ubiquitous on the slopes of Mount Marathon and its professional athletes have helped raised the competitive bar for many years."
 In 2013, Rickey Gates became the first professional runner sponsored by Salomon to race Mount Marathon and placed a close second to Alaskan Eric Strabel, who broke a long-standing record. Gates' subsequent articles and social media posts helped gain notoriety for Mount Marathon. In 2015, Gates recruited international stars Kilian Jornet of Spain and Emelie Forsberg of Sweden and each shattered the Mount Marathon record (Forsberg's mark of 47 minutes, 48 seconds still stands). In 2016, SalomonTV produced a 10-minute video about Mount Marathon that featured multiple Salomon athletes. "We're excited to continue telling the story of this iconic race and get the best athletes in the world out to Seward in July," Gardner said.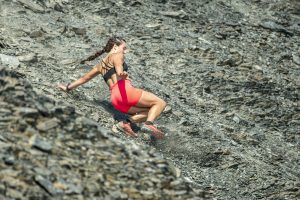 The Mount Marathon Race will celebrate its 93rd running on Wednesday, July 7. The race measures just 5 kilometers but includes an exceptionally steep climb of 3,000 vertical feet followed by an obstacle-filled descent through scree fields and a rocky creek.
Despite the dangers, the event is so popular that demand for a race bib greatly exceeds the limited supply. Typically held on the 4th of July, the race draws thousands of spectators to the mountain town overlooking Resurrection Bay. However, this year's race will be held following the holiday as a mitigation measure due to the ongoing pandemic.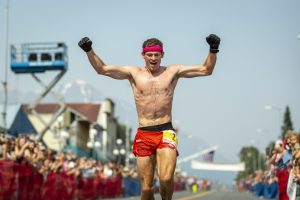 David Norris of Alaska, the race record holder, and Salomon-sponsored Dakota Jones of Montana are among those on the 2021 roster. The deep women's field includes multiple champions from Alaska, Olympic skiers and talented Lower 48 challengers.
For more information about Mount Marathon, please visit https://mountmarathon.com/.
###

About Salomon: Born in the French Alps in 1947, Salomon is committed to pushing the boundaries of mountain sports through the creation of innovative equipment that allows people to play, progress and challenge themselves in their chosen outdoor sports. The company produces and sells premium footwear, winter sports and mountaineering equipment, hiking equipment, and apparel specifically designed for all of those disciplines. Products are developed in the company's Annecy Design Center, where engineers, designers and athletes collaborate to create innovative solutions that continually improve the outdoor experiences of those who see nature as a vast playground.